When installing WordPress, we use a username to log in to it. By default, WordPress does not allow changing usernames. This article discusses how to change your username. Here, we discuss ways to change usernames in multiple ways.
1. Change your username manually
It starts with creating a new username and transferring all your existing content to it, then deleting the old account.
First, navigate to Users > Add New in your WordPress dashboard: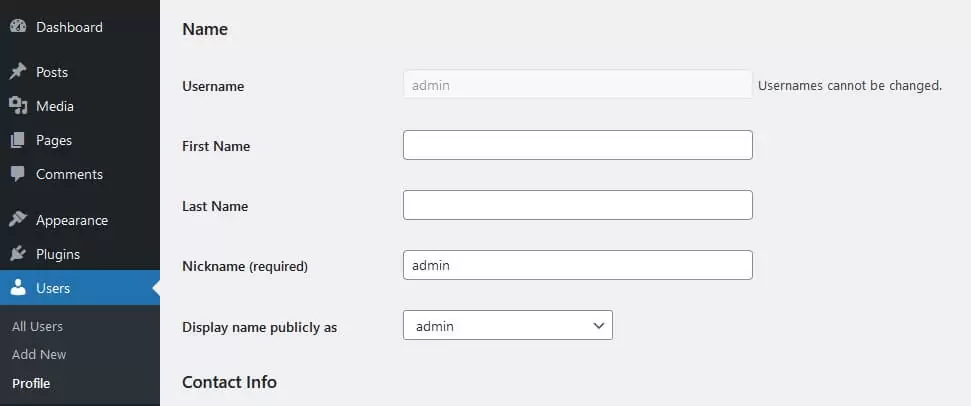 Here, you can create your new account. Enter a username, and fill in the rest of the information. Don't forget to choose a strong password. WordPress provides automatically generated passwords. It is a good way to pick a strong password. Set the account's role to Administrator. In the case of the email address for this second account, you'll need to use a different one. At the end of the process, you can change back to your favorite email address.
When you're done, click on Add New User.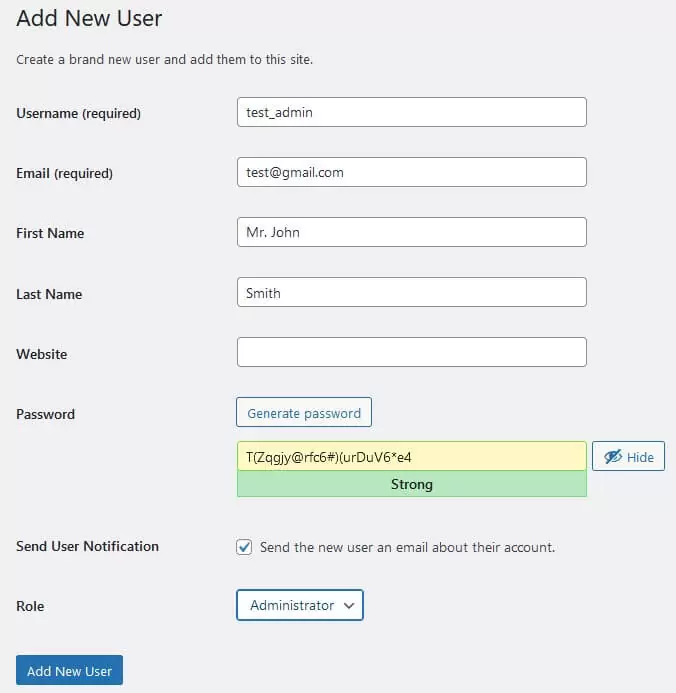 At this stage, before logging back into your new user account, you will need to log out of your WordPress site. Navigate to the Users page again and find out your old admin account.

You are now going to delete your old user account. Click on Delete, which is just under the old username for your old account.
When deleting the user account, WordPress prompts you to ask what to do with the account's content. Select the option labeled "Attribute all content to:", and choose your new username in the drop-down menu:

This process will transfer the ownership of all your pages, posts, and whatsoever content from the old to the new user account. Then, click on Confirm Deletion.
That's it! Your old account will be deleted, and your new account will be ready to go with its updated username.
2. Install a lightweight plugin to change username quickly
This small plugin called "Username Changer" developed by Widgit Team does not have a pair to change the username in WordPress. Let's install this plugin quickly.
Go to Plugins > Add New
Search for "Username Changer"
Click on Install Now
Click Activate Plugin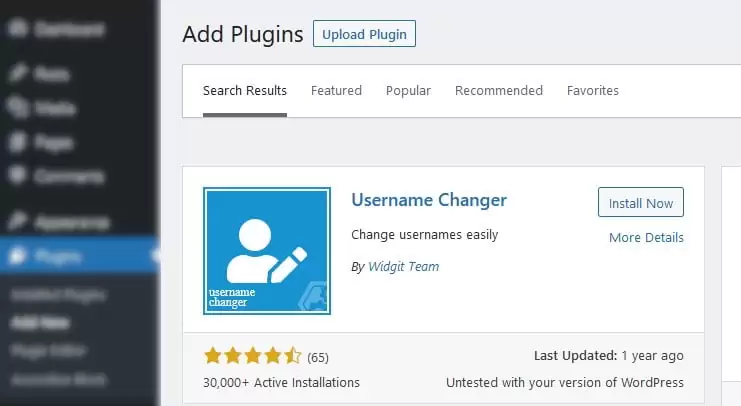 Go to Users -> All Users
Select the User you wish to edit. In my case, it was "admin".
Click the link, Edit, to enter edit mode.
Click Change Username (marked in red color).

Now, type the new username of your choice. I chose "testadmin2".

Click the "Save Username" to save your new username.

Conclusion
When we get a contract to develop a WordPress website, we usually pick a username hastily, maybe, not careful about choosing a good and secure username when installing WordPress on the Office Development PC. If this is taken into account from the outset, there is usually no need to change the username. But, if there is a suspicion of hacking, then there is no other way but to change the username.
In this article, we saw how we can change the username of a WordPress site in two ways.
Change the username in a completely manual manner
Easily change the username by installing a plugin.