There was a time when Bengali-speaking people could not even imagine writing in Bengali on the Linux operating system. Some indomitable youth from a software company called OmicronLab in Bangladesh came forward and created a free and open-source Bengali graphical keyboard software. They named it "Avro Keyboard", which was released to the public on March 26, 2003. This Avro keyboard was later released for Mac and Linux operating systems. Sarim Khan, Rifat Nabi, and Mehdi Hasan Khan were involved in this project.
Thanks to this Avro phonetic writing system! Users of Windows, Apple OSX, and Linux operating systems can now write in Bengali with ease in various word processors, presentations, and graphics software.
Step 1: First, open your application form "Ubuntu Software".

Step 2: Search "Avro Phonetic" by clicking on the search icon in the upper left. Ubuntu search will provide "Avro Phonetic" in the search result. Choose it by clicking on it.
Step 3: Click the "Install" button.
Step 4: Now you will be asked for your password in the authentication form. Enter your password to install Ibus-Avro and wait until the installation is complete.
Step 5: Once the installation is complete, restart your computer or log out and log in to your account again.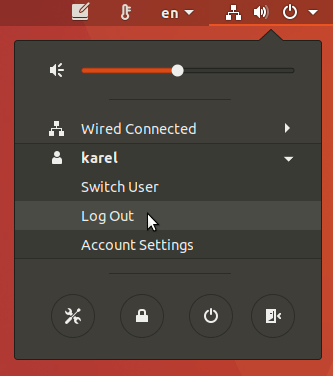 Step 7: Now open the Settings menu from the application menu.
Step 8: Head straight over to "Region and Language". Then click on the "+" button.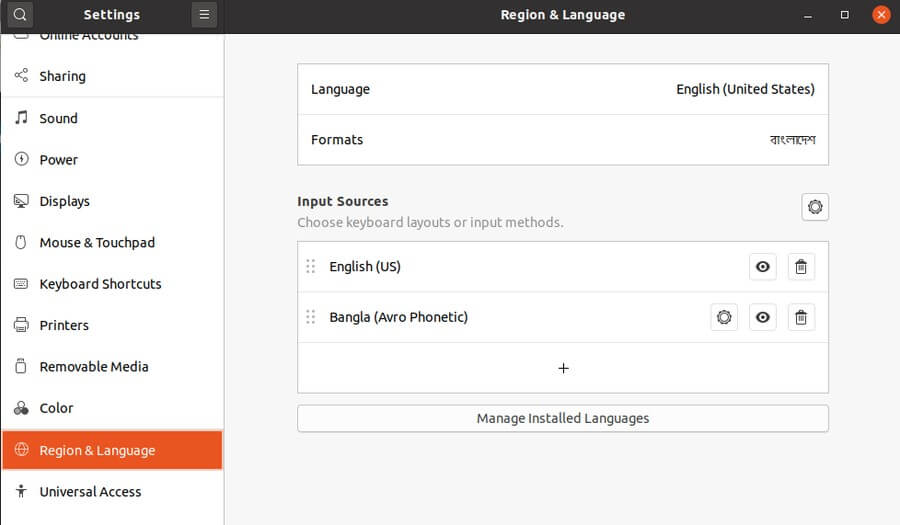 Step 9: Click on Bangla.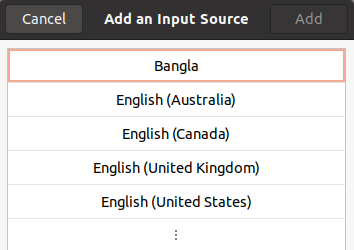 Step 10: Select "Bangla (Avro Phonetic)" and click on the "Add" button.
Avro Phonetic has now been added as an input source. You can select Avro from the bar on the top right.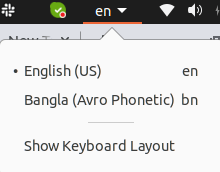 Step 11: You can also add keyboard shortcuts if you want. For that, open the settings menu and click on "Keyboard Shortcuts". Then scroll down to the typing section.
Step 12: Now click on "Switch to next input source", and press the shortcut key of your choice and click on the "Set" button.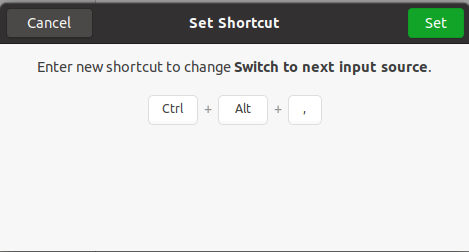 Congratulations to you. These are the steps to install Avro on Ubuntu 20.04. Hopefully, you have been able to successfully install Avro.
Enjoy Bengali typing on Ubuntu 20.04!