New technologies are constantly emerging in the world of web development. Not only new developers but also mid and pro-level developers, find it challenging to keep up with the latest tech and tools to keep up with their career track. CSS Code Generator for front-end developers is a tool that speeds up work, simplifies difficult CSS coding, and helps create CSS code for site design in less time.
There are many CSS code generators in the vast world of the internet. Here I have compiled a list that houses the best generator tools, out of these has been compiled for the convenience of co-developers.
All the CSS code generation tools in this list can be used absolutely free.
22 Best CSS code generators
In a nutshell, the CSS code generators listed here will help you to code your website in no time. Because the philosophy of these sites is more or less the same; they have fixed templates of design and let you copy the code that constitutes the design. Needless to say, the tools offer you to customize the design to an extent.
Today, I have shared a list of the 22 best CSS code generators that will assist you in your website development process.
1. Gradienta: Multicolor Gradients
Gradienta provides pure CSS code for 182 carefully crafted "Gradienta", that is, the gradient color. It was featured in "Product Hunt".
Pick a design, customize it to your cloudy-will, and download it as CSS code or image in PNG, or JPG Download. It's Open Source!
2. CSS Clip-path Maker
The clip-path property allows you to make complex shapes in CSS by clipping an element to a basic shape (circle, ellipse, polygon, or inset), or to an SVG source.
CSS Animations and transitions are possible with two or more clip-path shapes with the same number of points.
3. CSS3 Generator
CSS3 Generator offers you some commonly used generators in one place. Pick what you want to use, tweak some variables, and copy your code.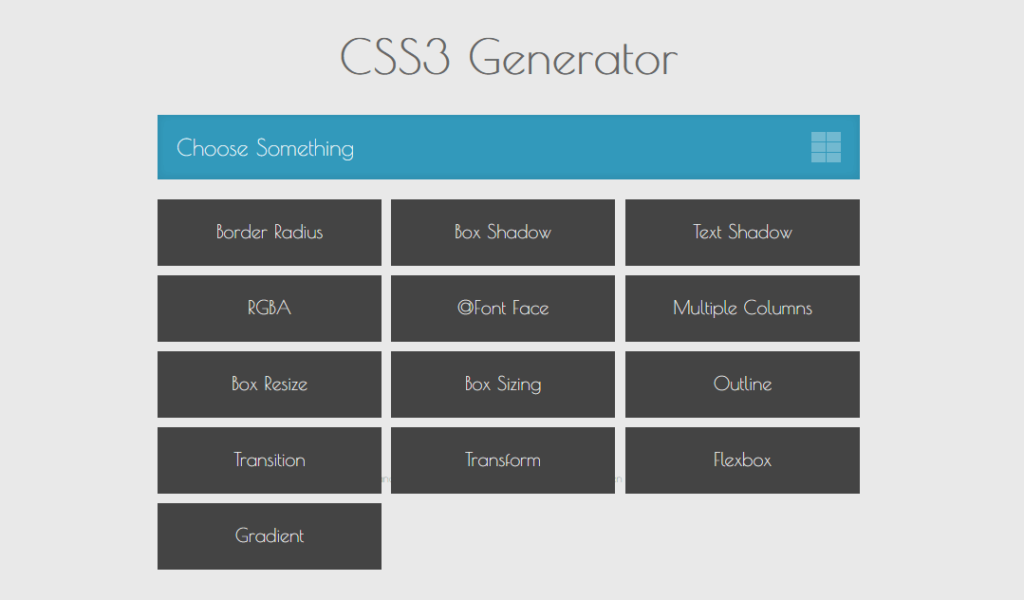 4. ColorZilla Gradients
A powerful Photoshop-like CSS gradient editor from ColorZilla.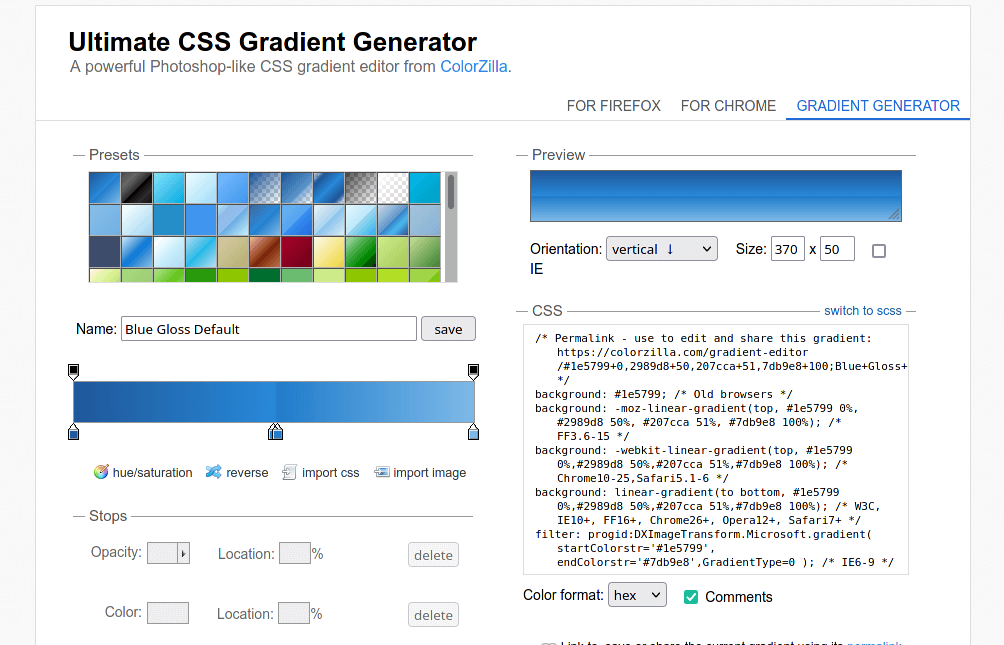 5. CSS Type Set
Here you can find the CSS code you need to style text using the "csstypeset" website.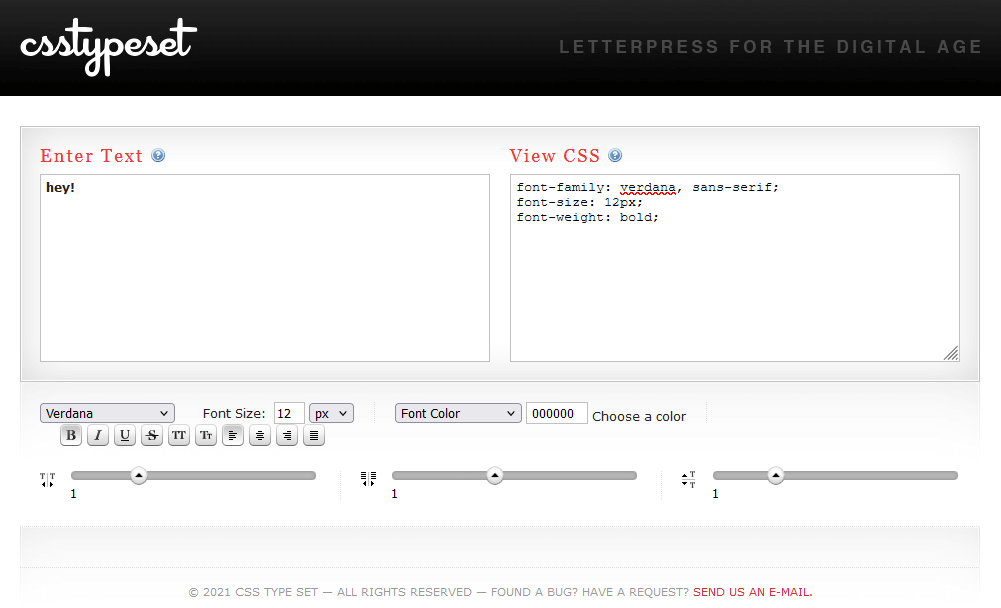 I have written about the Best Free WordPress Themes which are readily available for use in your WordPress website. It contains direct links to the respective owner's website to download the WordPress themes.
6. CSS Button Generator
Beautiful buttons can be created using this tool. After entering this website, you will see 3 columns. There are some pre-defined buttons in the left column. There are some customizer buttons in the far right column. And, as can be seen in the middle column, the visual replica of the button. Finally, by clicking on the "Get Code" button, the HTML and CSS of the desired button can be found. You can use this code on your website.
7. Triangle generator: Omatsuri
It is great website that help you to generate triangular shape using CSS.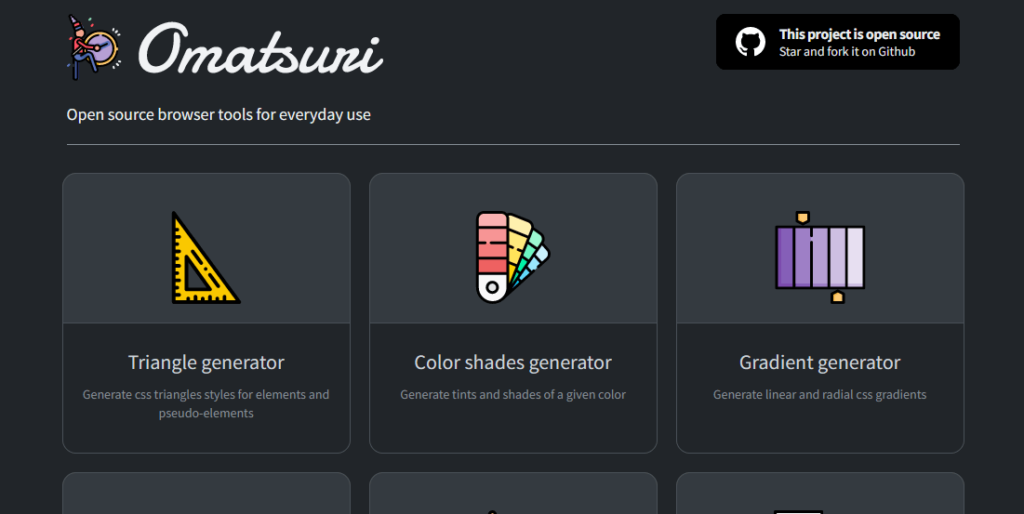 8. Enjoy CSS
EnjoyCSS is an advanced CSS3 generator that allows you to get rid of routine coding.
It changed the work process a lot. It minimized the time and effort spent on creating complex CSS styles as it is easy to use. No deep background is required to get complex CSS.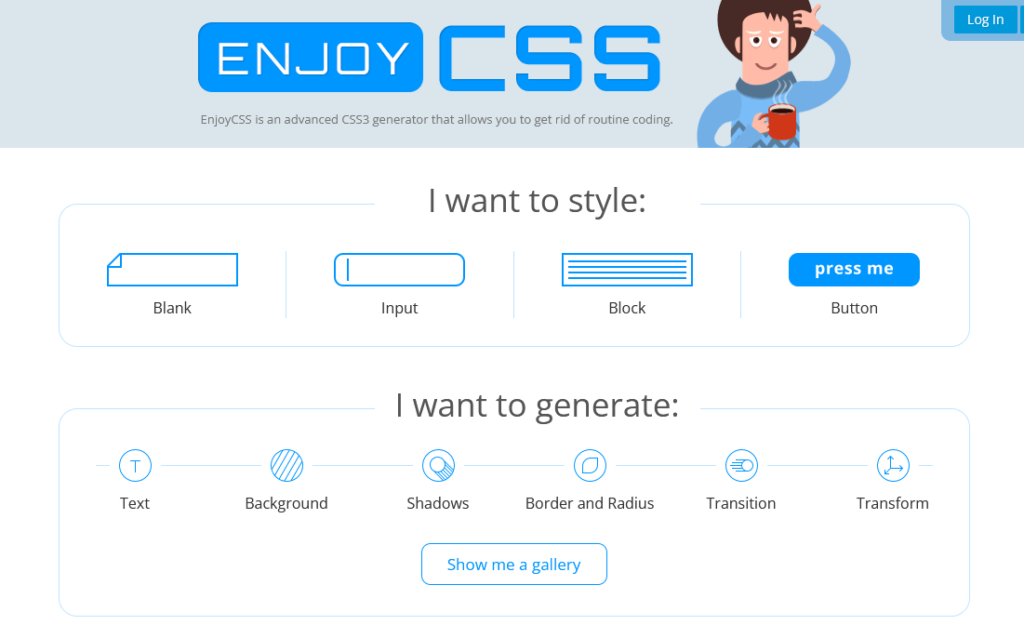 9. Flexy Boxes
Flexyboxes is a handy tool to generate customized Flexbox. It generates exact CSS which you can copy right away.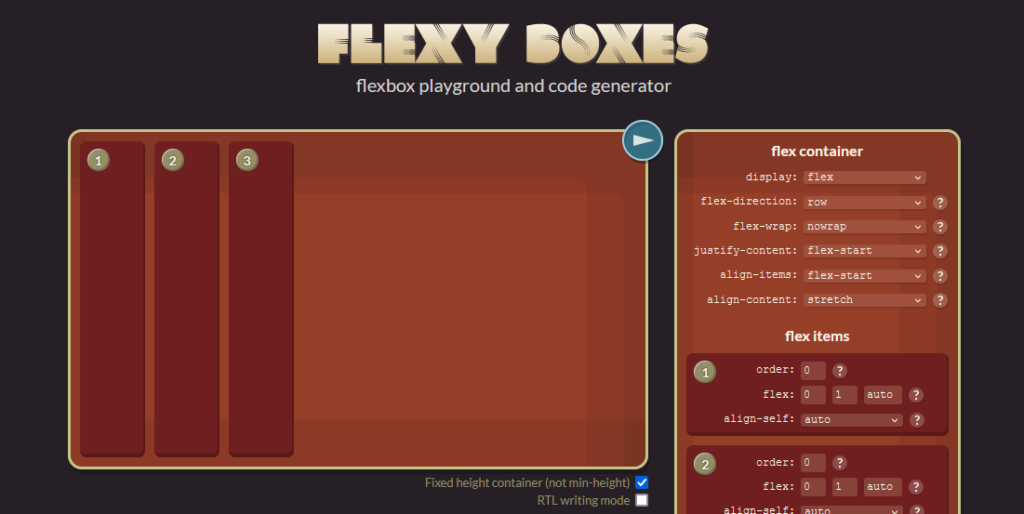 10. Patternify
Patternify creates subtle patterns. Generally, these patterns are used for the background. Besides some pre-defined patterns, anyone can create a custom pattern and copy the CSS code for it.
There are a few things you may opt to do after installing Manjaro, an Arch-based Linux distro. Doing some changes and installing additional software, Manjaro becomes more useful.
11. Ribbon / Banner generator: Doodle Nerd
Ribbon generator allows you to generate simple and effective ribbon banners for headings or titles on your webpage using pure CSS. You can preview the ribbon and copy or download the generated CSS code.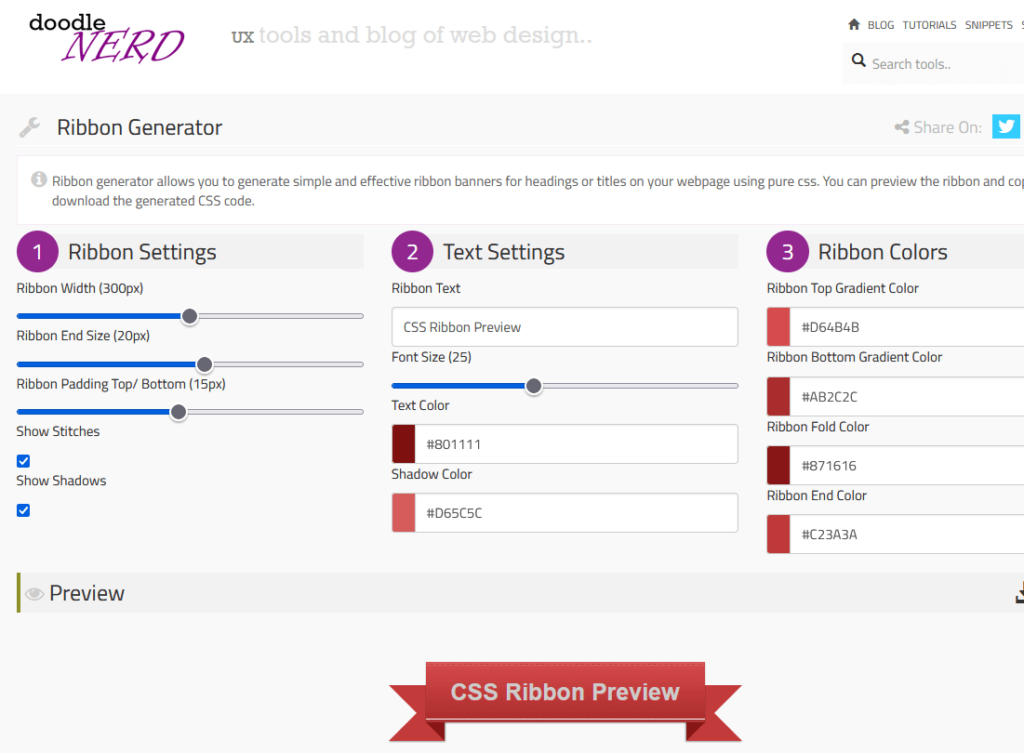 12. Fancy-Border-Radius
As the name suggests, this tool lets you create fancy-border-radius objects and their corresponding CSS code.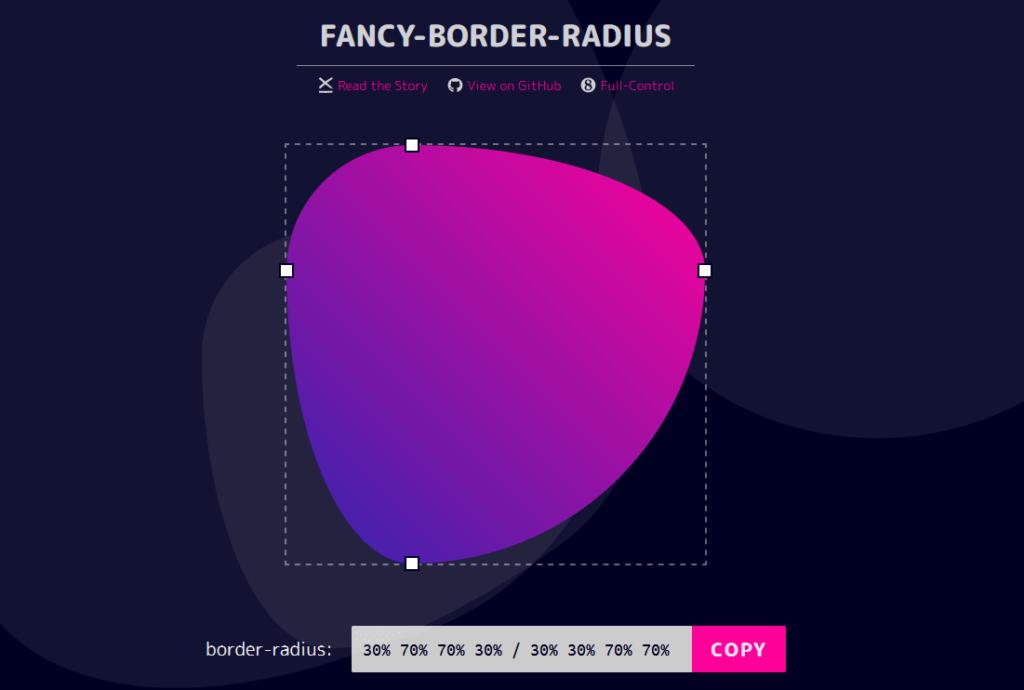 13. Underline generators
This tool lets us generate neat CSS underlines and embed them in your project. You can customize your fancy underlines, changing gradient color, position, and weight. In the end, press the copy button and get your CSS class.
Then, just wrap your text with an element and paste the generated CSS.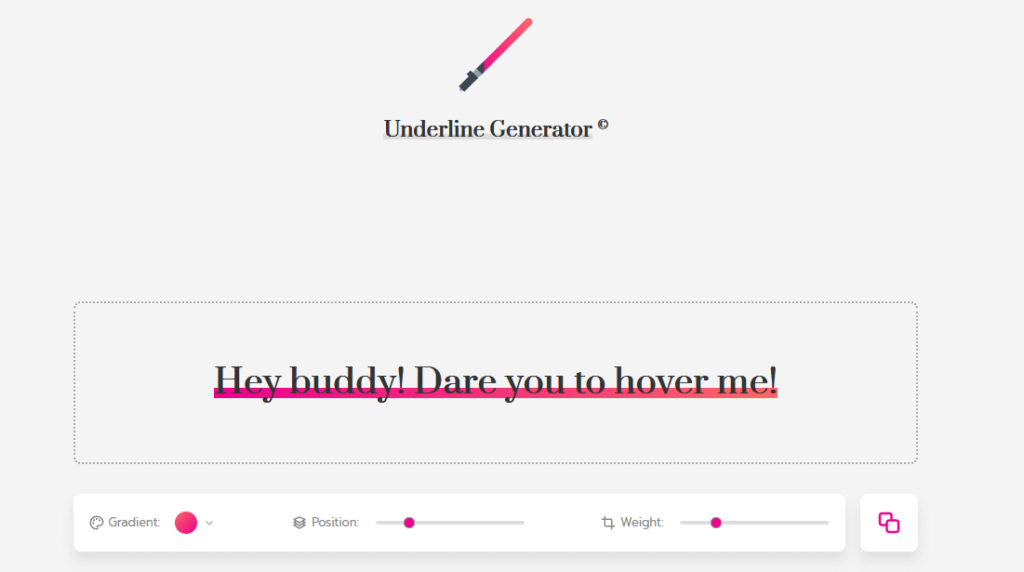 14. Glassmorphism
Glassmorphism is a design style, coined by Michal Malewicz from the Hype4.academy to connect and combine all of the uses of the "frosted glass" effect in the UI. By categorizing it and giving it a common name, it became easier to find and learn about it from resources all around the web.
After the initial article, written in November 2020, the trend and the name exploded online, with its own #glassmorphism hashtag and thousands of UI exercises created in this style. You can read the original article here (https://hype4.academy/articles/design/glassmorphism-in-user-interfaces), at the academy as well.
15. CSS Duotones.com: Dual Tone Overlay Generator
This website generates CSS Duotone for your image. It offers you to play around with color, zoom, spacing, blur, and opacity and lets you generate HTML and CSS.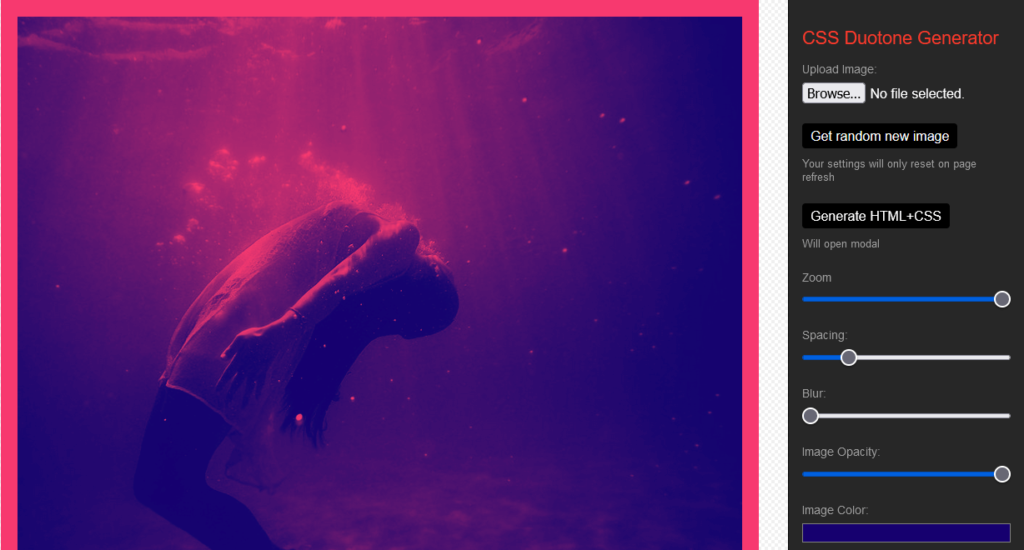 16. 3D Book Cover Animation Generator
Do you want to create a 3D version of any book cover with CSS only? Look no further! This website will let you create it!!
17. Water Pipe Background generator
Looking for Smoky background for your website? Look no more. This website gives you what it advertises about.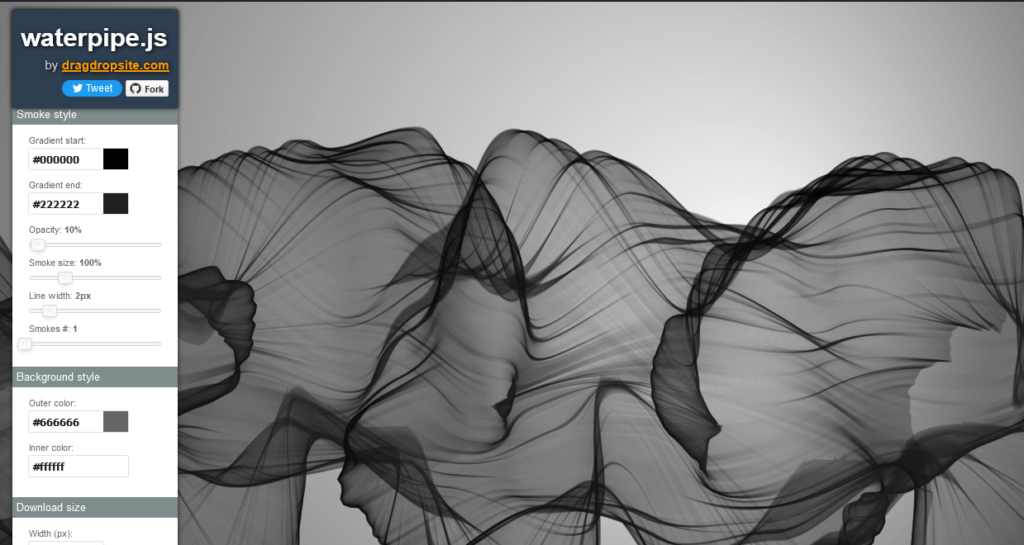 18. The Ultimate CSS Code Generator by WebCode
This free tool by Jason Macfarlane at Web Code Tools offers to generate code for CSS, HTML, JSON-LD, Meta Tags, Facebook Open Graph, and Twitter Card.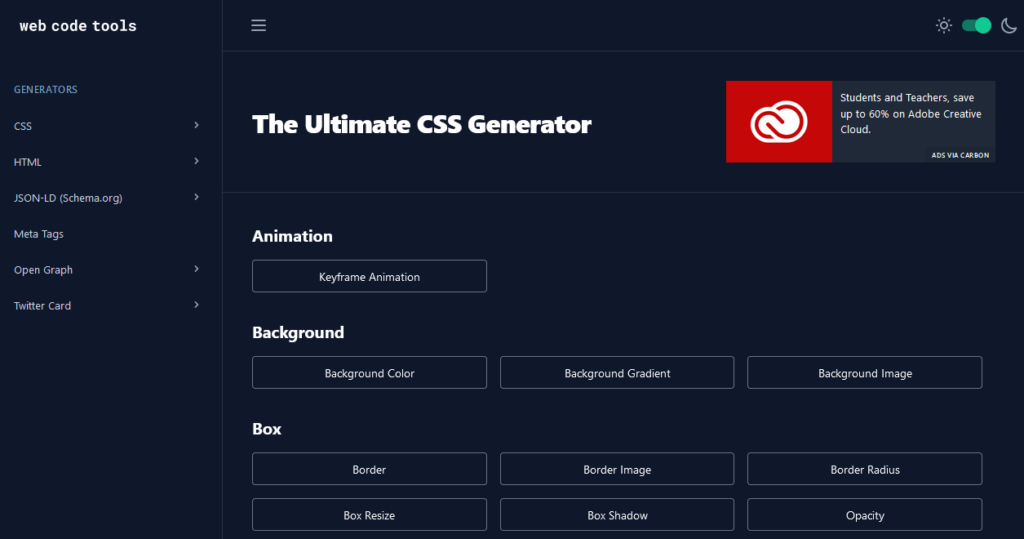 19. Brand Color
This website compiles the biggest collection of official brand color codes around. Neat and Simple way to copy Hex code for any brand color.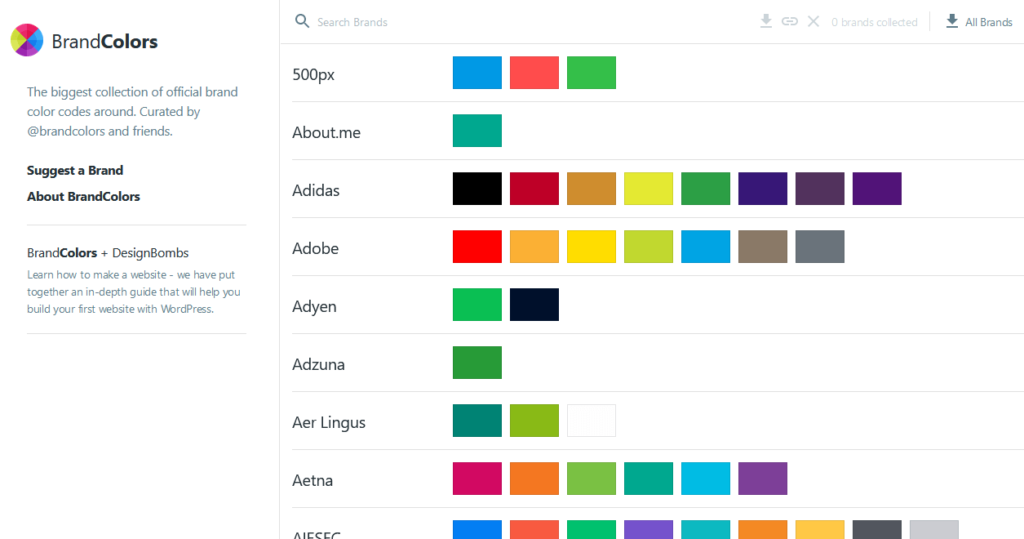 20. Animated Hamburger Menus
Creating Hamburgers for your site is easy with these tools. It contains all the instructions to use the Hamburgers menu for you. It is also available via npm, yarn, and Bower.
21. Accordion Slider
This tool allows you to create fully responsive, CSS-only accordion sliders. There are a few customizers to play with the CSS settings, change colors, deck count, and slider dimensions. When you are happy with the final result, you can either download this preview as an HTML file or directly copy generated CSS and HTML codes from the right-hand side section.
The generated accordion slider is pure CSS and HTML and there is no JavaScript. This is a free tool and all the code you generate can be used without any license issues.
22. Table Generator: Div Table
DivTable offers to select the predefined design of an HTML Table and generate HTML and CSS for the table. It also lets you customize the configuration of the table and settings. There are 3 editors at the bottom of the page that show the code and preview changing as you adjust the settings in the control panel.
This online table styler tool allows you to save/export the current settings in plain text format, which you can open/import later.
23. New Generation of CSS and HTML Button Generator
Start designing your fully custom CSS/HTML button by using the no-code CSS button generator. Create your button style CSS by selecting the features that you want and clicking "get code" to generate the CSS and HTML code that you'll implement in your own code. This button generator offers you different features that are not available on bootstrap and current button generators such as button animation, pre-made shadows, and hover CSS animation effects. Border Radius (rounded button), colors (background color), borders, and fonts discover a large choice of features to develop the button that you want.
Conclusion
I have tried to keep this list of CSS Code Generators short. Many of you use some of these sites regularly. How do you like this list?
All of the tools on this list are absolutely free to use.
What tools do you regularly use as a CSS code generator that are not on this list? Please let me know in the comments. We will also include your tools in this list.